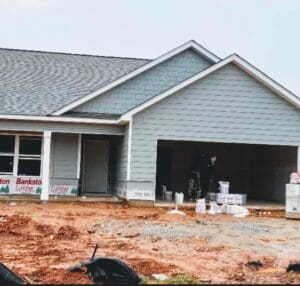 Looking for a reliable Destin roofing company? Eagleview Roofing Systems is a roofing company that has over 50 years total of vast roofing experience. We are experts at installing new roofs, fixing and replacing roofs on both homes and businesses. We will make sure your home or business gets the finest workmanship and highest quality materials at affordable prices.
We are proud to give free inspections and also use only top of the line materials and warranties on our work to ensure great craftsmanship. Our elite team of roofers specializes in repairs, upgrades, and new roofs for residential, commercial, steep, and flat roof systems. We guarantee that our customers will get the best quality of work from us.
Understanding the significance of using high-quality roofing materials, we only work with the top known roofing manufacturers. Our extensive selection of roofing materials allows our customers to find the greatest fit for their budget and requirements. Because our Destin roofing company uses the best materials and follow industry standards, our roofs are built to last.
Destin Roofing Company Services
Our Destin roofing company knows that problems with your roof can crop up quickly or fester for years, escalating in seriousness. Although hurricanes and severe thunderstorms pose the biggest risk to your roof, other factors might also cause damage. Our crews of expert roofers are very familiar with the local weather and construction regulations as well as the most effective roofing materials. Expertise and experience in roofing allows us to provide perfect recommendations based on what will work best for each client.
No matter your need, we can give. Our Destin roofing company's crews can fix or repair old roofs, put on new roofs and check roofs to make sure our customers are aware of maintenance needs and leaks that could cause damage to their homes. In addition to installing roofs that look good, we stress the value of durability and sustainability. We know that a strong roof is important to keep homes and businesses safe from the weather. By using cutting-edge methods and following best practices in the business, they make sure that their roofs will last.
Customer service is to the utmost importance to us. We go above and beyond what customers expect by giving fast, reliable and helpful service at every step of a job. From the first meeting to the final clean-up, our Destin roofing company team keeps lines of communication open so that clients are well-informed and involved in making decisions. Our dedication to good customer service has given Eagleview Roofing Systems an Outstanding name in the community and many great reviews from happy customers.
✅ Commercial Roof Systems
✅ Residential Roofs
✅ New Roofs
✅ Roof Replacements
✅ New Construction Roofs
✅ Re-roofs
✅ Shingle Roofs
✅ Metal Roofs
✅ Roofing Repairs